Bruce Guitars: Services
We provide a comprehensive Guitar repair service with the utmost skill and care, in a timely fashion and at a reasonable cost.
Luthier
All standard and Custom Services You Need
Guitar repair requires skills and the right tools to deal with any type of instrument and offer maximum flexibility. Check out the standard and optional features of the PLEK STATION, which is used by reputed repair shops throughout the world. The Plek Station can also be used for research and development, or quality control.
Just a short list of some of the work we do. Each instrument is different as is the owner/player and requires full analysis before work begins.
Adjust Nut slots for proper height, width and pitch

Adjust Saddle height and profile to match the fingerboard radius

Truss rod adjustment for correct neck relief provides for best possible playability

Intonation, Tuners and Pickup heights adjusted

Sprouted or sharp Fret Ends filed

Open wood Fingerboards scraped, steel wooled and oiled

Body cleaned and polished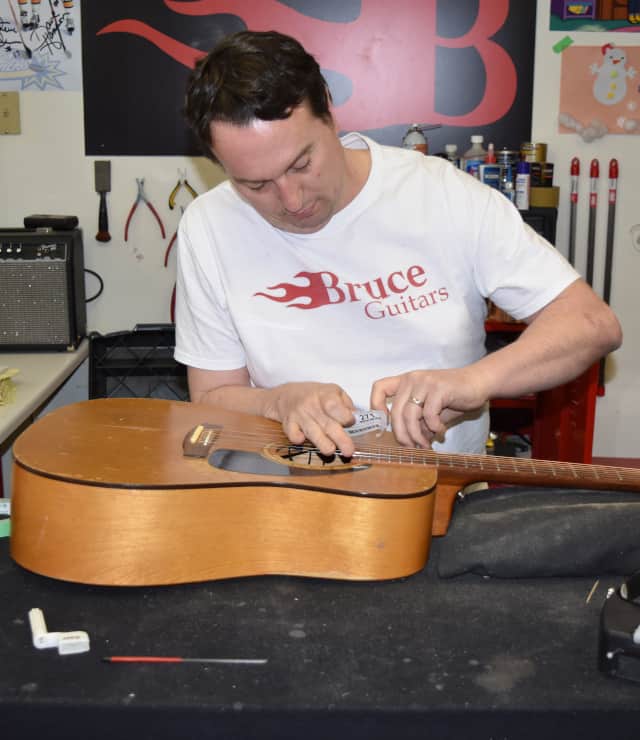 Recent Tuneups:
Fender Squire HSS
Gibson Les Paul Studio Tribute
Message Us
Get In touch below. Ask Any Question or Start a Free Quote
Open Hours
M-F: 8am - 6pm, S-S, 9am - 1pm