Bruce GuitarS:
LOVE YOUR GUITAR AGAIN!
We provide a comprehensive Guitar repair service with the utmost skill and care, in a timely fashion and at a reasonable cost.
What we do
From String changes and basic setups, to refretting and major restoration projects.
Basic Setups
Truss rod adjustment, saddle adjustment, intonation check, fingerboard hydration, cleaning, electronics check, nut slot adjustment, tremolo adjustment, pickup balance
Electronics Work
Pickup replacement/installs (electric or acoustic), pot cleaning, wiring modifications, component replacement, shield control cavity, etc.
Fret Dress
All kinds of repairs and modifications are available, drop me a line and I'll give you a quote.
Vancouver's only PLEK Machine
What is PLEK?
The Plek Station is the absolute cutting edge of guitar repair technology. Used by manufacturers and repair technicians world-wide, the Plek Station delivers results that are second to none.
The Technology of Plek
Using high-precision computer controlled cutters, the Plek Station can level frets and fingerboards and cut nut and saddle slots with unmatched precision. The diagnostic tools provide the player with a comprehensive map of every relevant measurement on their guitar, from string spacing to bridge location, fret placement to saddle slot depth, the Plek machine analyzes your guitar to a level that most technicians would never consider. Operated by a skilled guitar technician working to your exact specifications, you can rest assured that after having your guitar Plek'd, there will be no stone left unturned in your quest for the perfect playing experience.
PLEK for guitarists
For guitar techs, a Plek machine is a tool that can take their skills to a whole new level, taking a lot of the effort out of fret work and raising the bar in terms of exactness and quality control.
For you, the guitar player, having your guitar Pleked means that you can not only feel the improvements, you can also see the difference. In addition, you have a record of before and after. And you can repeat exactly that setup on a different guitar or again on the same instrument whenever additional work needs to be done.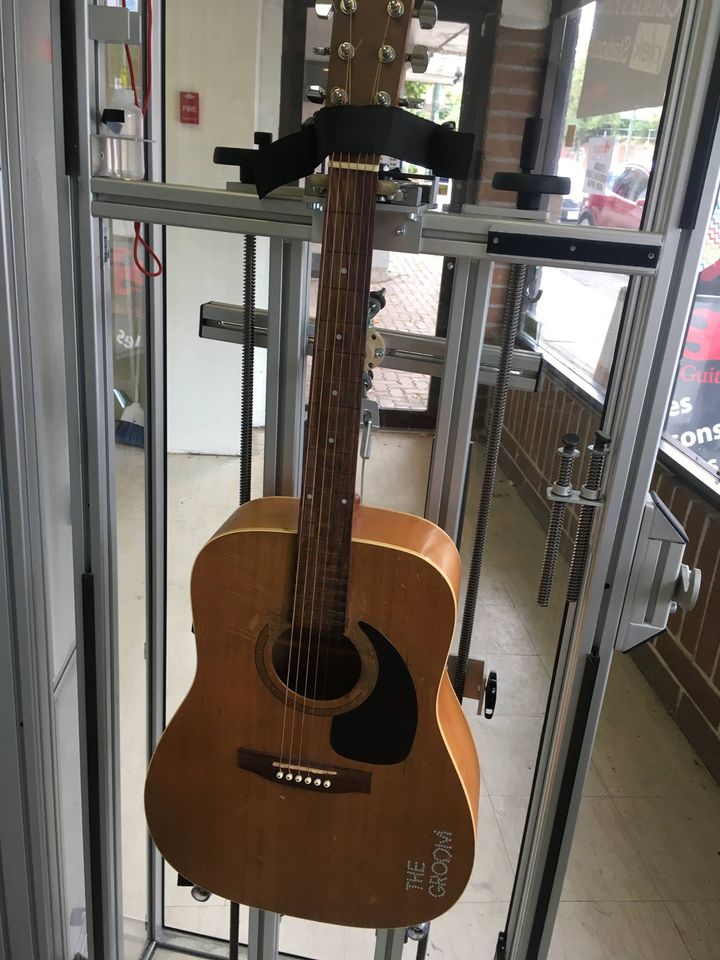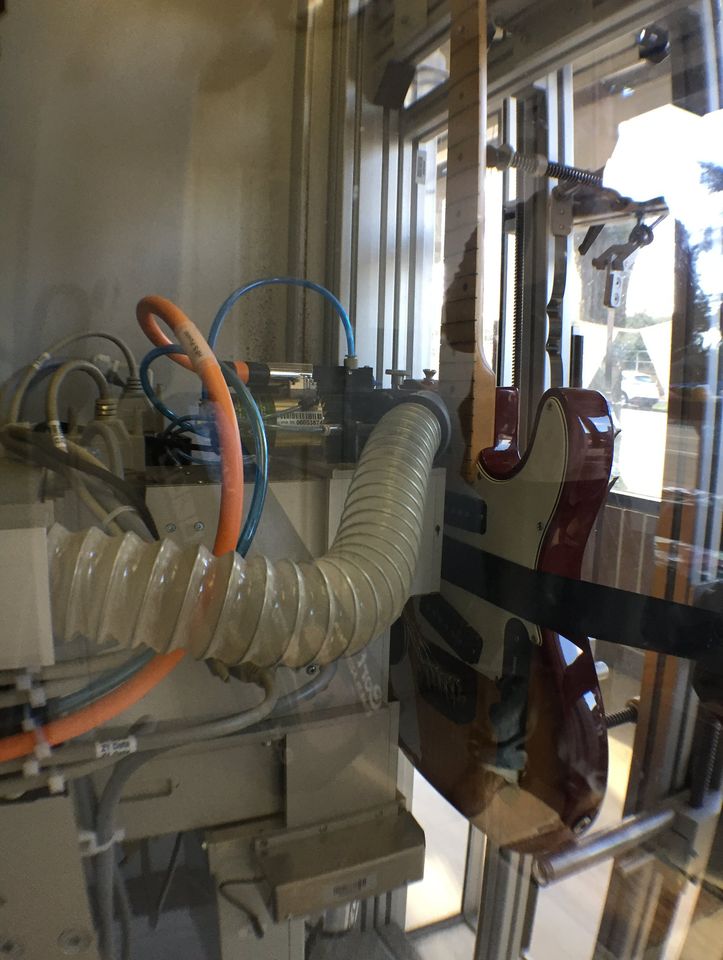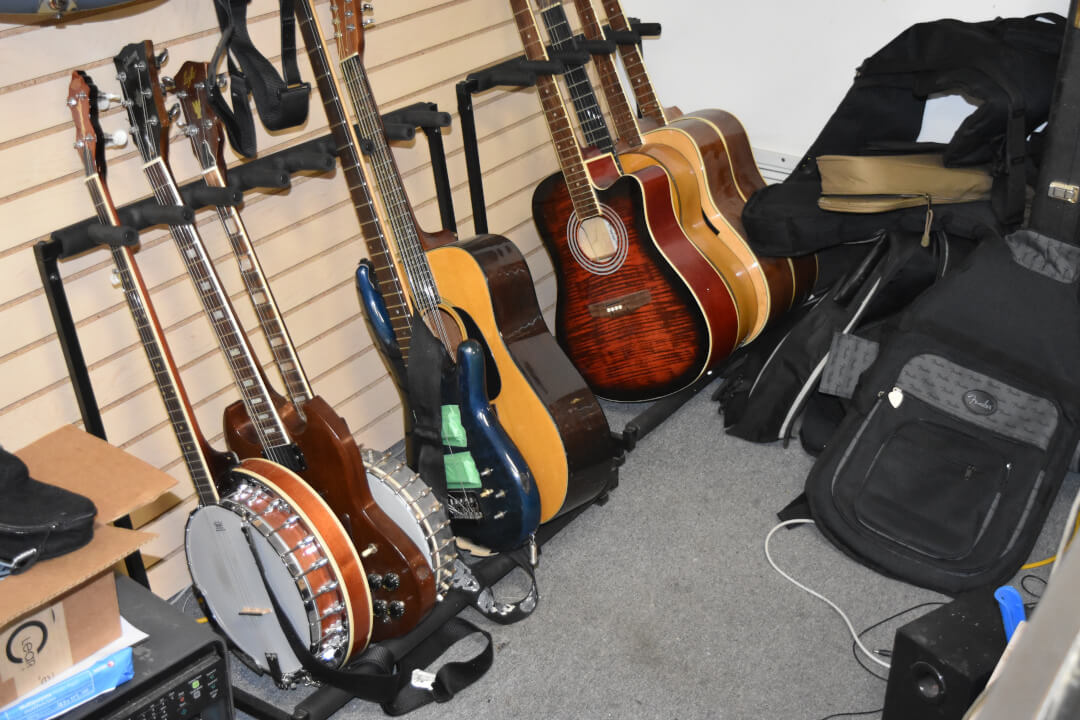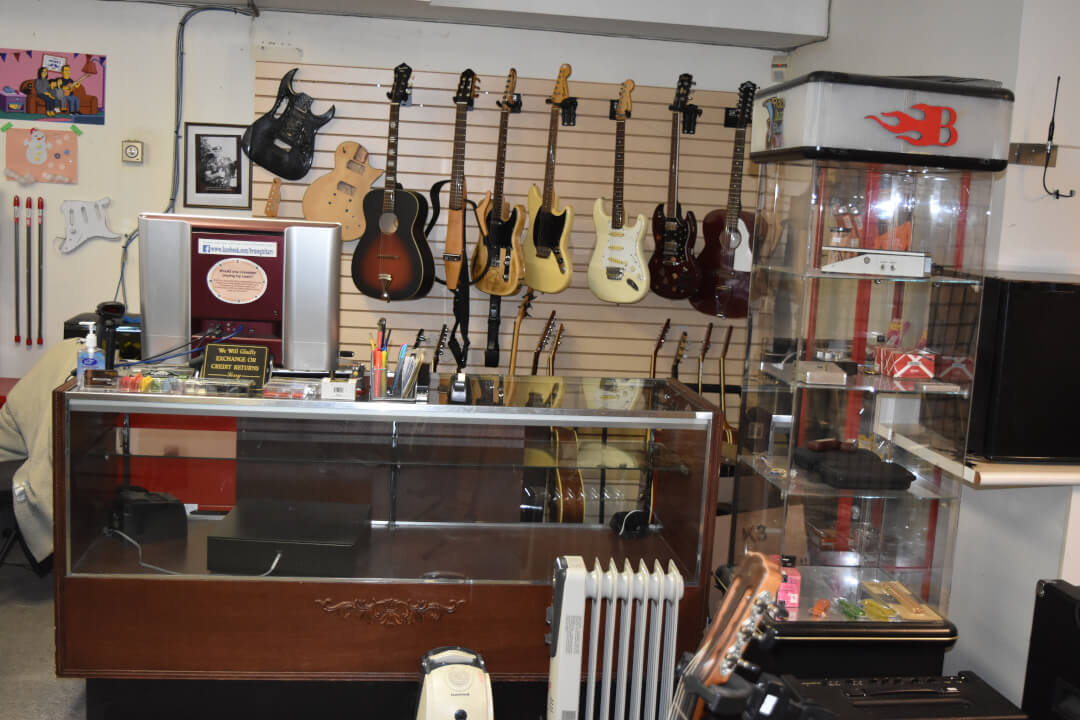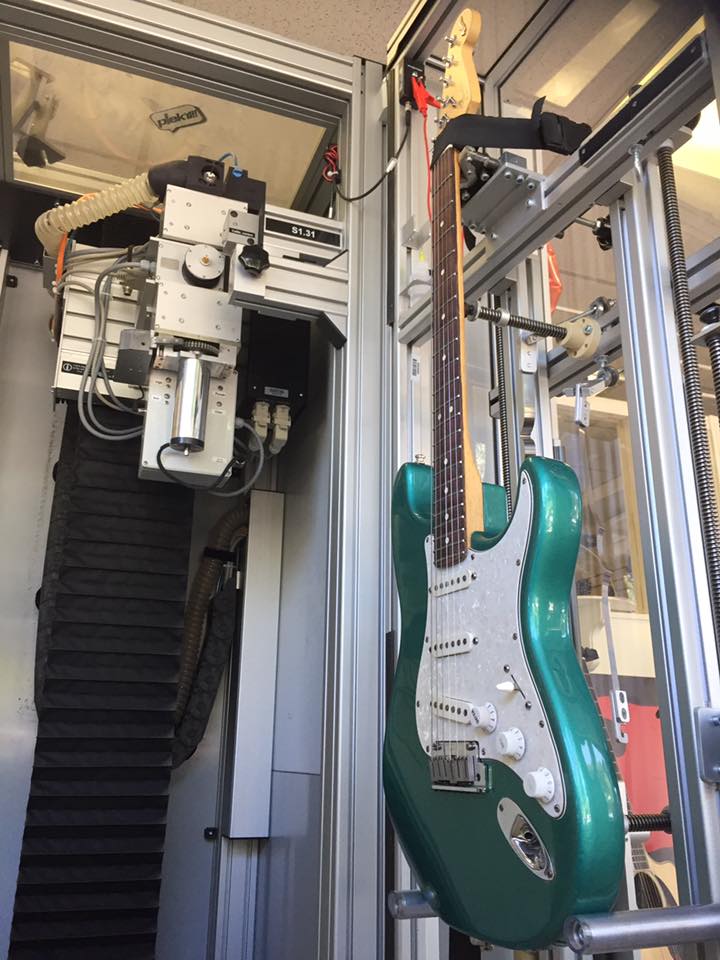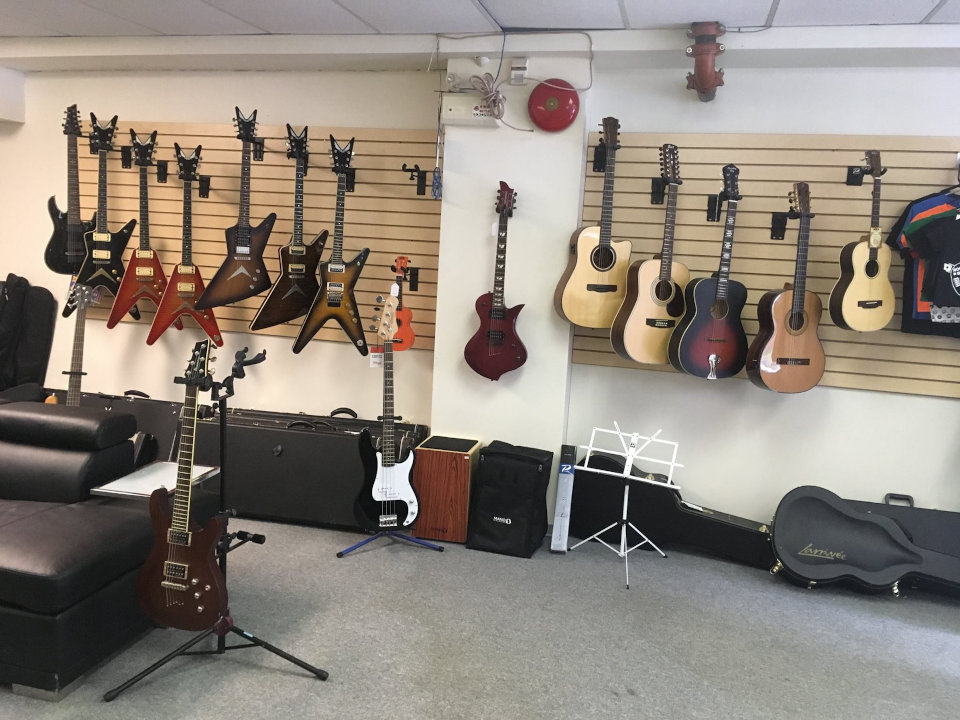 "Bruce did a PLEK, fret replacement, and truss rod realignment on my custom Telecaster. It plays beautifully and the neck feels like butter. I highly recommend Bruce Guitars for all your needs. Fair, knowledgable and decent. He simply loves guitars!"
Bill Martyn-Smith
"Hands down the best place to get your guitar set up. I've had 6 of my guitars PLEKed at Bruce's and they all come back playing fantastic. I've even put a cheapo Squier Strat that I got for $80 on Craigslist through the PLEK and it now feels like a $1,000 plus guitar in your hands. Bruce always does a good job and makes sure that you get exactly what you want when it comes to your guitars. Will definitely keep coming back to this place!"
Andreas Jukic
"I've dealt with Bruce Guitars since it's opening on West Hastings street. Bruce is a skilled technician and a genuine guy. I've always trusted his work and dedication to satisfying his customer's needs."
Andre Moos
Message Us
Get In touch below. Ask Any Question or Start a Free Quote
eyJpZCI6IjExIiwibGFiZWwiOiJDb250YWN0IiwiYWN0aXZlIjoiMSIsIm9yaWdpbmFsX2lkIjoiNCIsInVuaXF1ZV9pZCI6InZibjIzYSIsInBhcmFtcyI6eyJlbmFibGVGb3JNZW1iZXJzaGlwIjoiMCIsInRwbCI6eyJ3aWR0aCI6IjEwMCIsIndpZHRoX21lYXN1cmUiOiIlIiwiYmdfdHlwZV8wIjoibm9uZSIsImJnX2ltZ18wIjoiIiwiYmdfY29sb3JfMCI6IiNjZGNkY2QiLCJiZ190eXBlXzEiOiJub25lIiwiYmdfaW1nXzEiOiIiLCJiZ19jb2xvcl8xIjoiIzAwMDAwMCIsImJnX3R5cGVfMiI6ImNvbG9yIiwiYmdfaW1nXzIiOiIiLCJiZ19jb2xvcl8yIjoiI2ZmZmZmZiIsImJnX3R5cGVfMyI6ImNvbG9yIiwiYmdfaW1nXzMiOiIiLCJiZ19jb2xvcl8zIjoiI2ZmODA3YyIsImZpZWxkX2Vycm9yX2ludmFsaWQiOiIiLCJmb3JtX3NlbnRfbXNnIjoiVGhhbmsgeW91IGZvciBjb250YWN0aW5nIHVzLCB3ZSB3aWxsIHJlc3BvbmQgd2l0aGluIDIgYnVzaW5lc3MgZGF5cyEiLCJmb3JtX3NlbnRfbXNnX2NvbG9yIjoiI2ZmZmZmZiIsImhpZGVfb25fc3VibWl0IjoiMSIsInJlZGlyZWN0X29uX3N1Ym1pdCI6IiIsInRlc3RfZW1haWwiOiJ3ZWJtaW5AYnJ1Y2VndWl0YXJzLmNhIiwic2F2ZV9jb250YWN0cyI6IjEiLCJleHBfZGVsaW0iOiI7IiwiZmJfY29udmVydF9iYXNlIjoiIiwicHViX3Bvc3RfdHlwZSI6InBvc3QiLCJwdWJfcG9zdF9zdGF0dXMiOiJwdWJsaXNoIiwicmVnX3dwX2NyZWF0ZV91c2VyX3JvbGUiOiJzdWJzY3JpYmVyIiwic3ViX2Rlc3QiOiJ3cF9zdWJzY3JpYmUiLCJzdWJfd3BfY3JlYXRlX3VzZXJfcm9sZSI6InN1YnNjcmliZXIiLCJzdWJfbWFpbGNoaW1wX2FwaV9rZXkiOiIiLCJzdWJfbWFpbGNoaW1wX2dyb3Vwc19mdWxsIjoiIiwic3ViX2F3X2Nfa2V5IjoiIiwic3ViX2F3X2Nfc2VjcmV0IjoiIiwic3ViX2FjX2FwaV91cmwiOiIiLCJzdWJfYWNfYXBpX2tleSI6IiIsInN1Yl9hcl9mb3JtX2FjdGlvbiI6IiIsInN1Yl9ja19hcGlfa2V5IjoiIiwic3ViX2ZlZWRiX2tleSI6IiIsInN1Yl9ncl9hcGlfa2V5IjoiIiwic3ViX2dyX2N5Y2xlX2RheSI6IjAiLCJzdWJfaWNfYXBwX2lkIjoiIiwic3ViX2ljX2FwcF91c2VyIjoiIiwic3ViX2ljX2FwcF9wYXNzIjoiIiwic3ViX21lbV9hY2NfaWQiOiIiLCJzdWJfbWVtX3B1ZF9rZXkiOiIiLCJzdWJfbWVtX3ByaXZfa2V5IjoiIiwic3ViX3NmX2FwcF9pZCI6IiIsInN1Yl9zZ2FfaWQiOiIiLCJzdWJfc2dhX2xpc3RfaWQiOiIiLCJzdWJfc2dhX2FjdGl2YXRlX2NvZGUiOiIiLCJzdWJfc2JfYXBpX2tleSI6IiIsInN1Yl90eHRfY29uZmlybV9zZW50IjoiQ29uZmlybWF0aW9uIGxpbmsgd2FzIHNlbnQgdG8geW91ciBlbWFpbCBhZGRyZXNzLiBDaGVjayB5b3VyIGVtYWlsISIsInN1Yl90eHRfc3VjY2VzcyI6IlRoYW5rIHlvdSBmb3Igc3Vic2NyaWJpbmchIiwic3ViX3R4dF9pbnZhbGlkX2VtYWlsIjoiRW1wdHkgb3IgaW52YWxpZCBlbWFpbCIsInN1Yl90eHRfZXhpc3RzX2VtYWlsIjoiRW1wdHkgb3IgaW52YWxpZCBlbWFpbCIsInN1Yl9yZWRpcmVjdF91cmwiOiIiLCJzdWJfdHh0X2NvbmZpcm1fbWFpbF9zdWJqZWN0IjoiQ29uZmlybSBzdWJzY3JpcHRpb24gb24gW3NpdGVuYW1lXSIsInN1Yl90eHRfY29uZmlybV9tYWlsX2Zyb20iOiIiLCJzdWJfdHh0X2NvbmZpcm1fbWFpbF9tZXNzYWdlIjoiWW91IHN1YnNjcmliZWQgb24gc2l0ZSA8YSBocmVmPVwiW3NpdGV1cmxdXCI+W3NpdGVuYW1lXTxcL2E+LiBGb2xsb3cgPGEgaHJlZj1cIltjb25maXJtX2xpbmtdXCI+dGhpcyBsaW5rPFwvYT4gdG8gY29tcGxldGUgeW91ciBzdWJzY3JpcHRpb24uIElmIHlvdSBkaWQgbm90IHN1YnNjcmliZSBoZXJlIC0ganVzdCBpZ25vcmUgdGhpcyBtZXNzYWdlLiIsInN1Yl90eHRfc3Vic2NyaWJlcl9tYWlsX3N1YmplY3QiOiJbc2l0ZW5hbWVdIFlvdXIgdXNlcm5hbWUgYW5kIHBhc3N3b3JkIiwic3ViX3R4dF9zdWJzY3JpYmVyX21haWxfZnJvbSI6IiIsInN1Yl90eHRfc3Vic2NyaWJlcl9tYWlsX21lc3NhZ2UiOiJVc2VybmFtZTogW3VzZXJfbG9naW5dPGJyIFwvPlBhc3N3b3JkOiBbcGFzc3dvcmRdPGJyIFwvPltsb2dpbl91cmxdIiwic3ViX3JlZGlyZWN0X2VtYWlsX2V4aXN0cyI6IiIsInN1Yl9uZXdfZW1haWwiOiJ3ZWJtaW5AYnJ1Y2VndWl0YXJzLmNhIiwic3ViX25ld19zdWJqZWN0IjoiTmV3IFN1YnNjcmliZXIgb24gQnJ1Y2UgR3VpdGFycyIsInN1Yl9uZXdfbWVzc2FnZSI6IllvdSBoYXZlIG5ldyBzdWJzY3JpYmVyIG9uIHlvdXIgc2l0ZSA8YSBocmVmPVwiW3NpdGV1cmxdXCI+W3NpdGVuYW1lXTxcL2E+LCBoZXJlIGlzIHN1YnNjcmliZXIgaW5mb3JtYXRpb246PGJyIFwvPltzdWJzY3JpYmVyX2RhdGFdIiwiZmllbGRfd3JhcHBlciI6IjxkaXYgW2ZpZWxkX3NoZWxsX2NsYXNzZXNdIFtmaWVsZF9zaGVsbF9zdHlsZXNdPltmaWVsZF08XC9kaXY+In0sImZpZWxkcyI6W3siYnNfY2xhc3NfaWQiOiI2IiwibmFtZSI6Im5hbWUiLCJsYWJlbCI6IiIsInBsYWNlaG9sZGVyIjoiTmFtZSIsInZhbHVlIjoiIiwidmFsdWVfcHJlc2V0IjoiIiwiaHRtbCI6InRleHQiLCJtYW5kYXRvcnkiOiIxIiwibWluX3NpemUiOiIiLCJtYXhfc2l6ZSI6IiIsImFkZF9jbGFzc2VzIjoiIiwiYWRkX3N0eWxlcyI6IiIsImFkZF9hdHRyIjoiIiwidm5fb25seV9udW1iZXIiOiIwIiwidm5fb25seV9sZXR0ZXJzIjoiMCIsInZuX3BhdHRlcm4iOiIiLCJ2bl9lcXVhbCI6IiIsImljb25fY2xhc3MiOiIiLCJpY29uX3NpemUiOiIiLCJpY29uX2NvbG9yIjoiIiwidGVybXMiOiIifSx7ImJzX2NsYXNzX2lkIjoiNiIsIm5hbWUiOiJlbWFpbCIsImxhYmVsIjoiIiwicGxhY2Vob2xkZXIiOiJFbWFpbCIsInZhbHVlIjoiIiwiaHRtbCI6ImVtYWlsIiwibWFuZGF0b3J5IjoiMSIsIm1pbl9zaXplIjoiIiwibWF4X3NpemUiOiIiLCJhZGRfY2xhc3NlcyI6IiIsImFkZF9zdHlsZXMiOiIiLCJhZGRfYXR0ciI6IiIsInZuX29ubHlfbnVtYmVyIjoiMCIsInZuX29ubHlfbGV0dGVycyI6IjAiLCJ2bl9wYXR0ZXJuIjoiMCJ9LHsiYnNfY2xhc3NfaWQiOiIxMiIsIm5hbWUiOiJtZXNzYWdlIiwibGFiZWwiOiIiLCJwbGFjZWhvbGRlciI6Ik1lc3NhZ2UiLCJ2YWx1ZSI6IiIsImh0bWwiOiJ0ZXh0YXJlYSIsIm1hbmRhdG9yeSI6IjEiLCJtaW5fc2l6ZSI6IiIsIm1heF9zaXplIjoiIiwiYWRkX2NsYXNzZXMiOiIiLCJhZGRfc3R5bGVzIjoiIiwiYWRkX2F0dHIiOiIiLCJ2bl9vbmx5X251bWJlciI6IjAiLCJ2bl9vbmx5X2xldHRlcnMiOiIwIiwidm5fcGF0dGVybiI6IjAifSx7ImJzX2NsYXNzX2lkIjoiMTIiLCJuYW1lIjoidXBsb2FkIiwibGFiZWwiOiJVcGxvYWQgcGhvdG8gb2YgeW91ciBndWl0YXIiLCJwbGFjZWhvbGRlciI6IiIsImh0bWwiOiJmaWxlIiwibWFuZGF0b3J5IjoiMCIsIm1pbl9zaXplIjoiIiwibWF4X3NpemUiOiIiLCJhZGRfY2xhc3NlcyI6IiIsImFkZF9zdHlsZXMiOiIiLCJhZGRfYXR0ciI6IiIsInZuX3BhdHRlcm4iOiIiLCJ0ZXJtcyI6IiJ9LHsiYnNfY2xhc3NfaWQiOiIxMiIsIm5hbWUiOiJzZW5kIiwibGFiZWwiOiJTVUJNSVQiLCJodG1sIjoic3VibWl0IiwiYWRkX2NsYXNzZXMiOiIiLCJhZGRfc3R5bGVzIjoiIiwiYWRkX2F0dHIiOiIiLCJpY29uX2NsYXNzIjoiIiwiaWNvbl9zaXplIjoiIiwiaWNvbl9jb2xvciI6IiIsInRlcm1zIjoiIn1dLCJvcHRzX2F0dHJzIjp7ImJnX251bWJlciI6IjQifX0sImltZ19wcmV2aWV3Ijoic2ltcGxlLXdoaXRlLnBuZyIsInZpZXdzIjoiMTQ5MjkiLCJ1bmlxdWVfdmlld3MiOiI2MDc5IiwiYWN0aW9ucyI6IjI2NiIsInNvcnRfb3JkZXIiOiI0IiwiaXNfcHJvIjoiMCIsImFiX2lkIjoiMCIsImRhdGVfY3JlYXRlZCI6IjIwMTYtMDUtMDMgMTU6MDE6MDMiLCJpbWdfcHJldmlld191cmwiOiJodHRwczpcL1wvYnJ1Y2VndWl0YXJzLmNhXC93cC1jb250ZW50XC9wbHVnaW5zXC9jb250YWN0LWZvcm0tYnktc3Vwc3lzdGljXC9hc3NldHNcL2Zvcm1zXC9pbWdcL3ByZXZpZXdcL3NpbXBsZS13aGl0ZS5wbmciLCJ2aWV3X2lkIjoiMTFfMzA5NzkwIiwidmlld19odG1sX2lkIjoiY3NwRm9ybVNoZWxsXzExXzMwOTc5MCIsImNvbm5lY3RfaGFzaCI6Ijk5MjA0MmZhZTI5NmY5ZTkzNTllOTIwZDExNWNhMGRiIn0=
Open Hours
M-F: 8am - 6pm, S-S, 9am - 1pm